Paper boat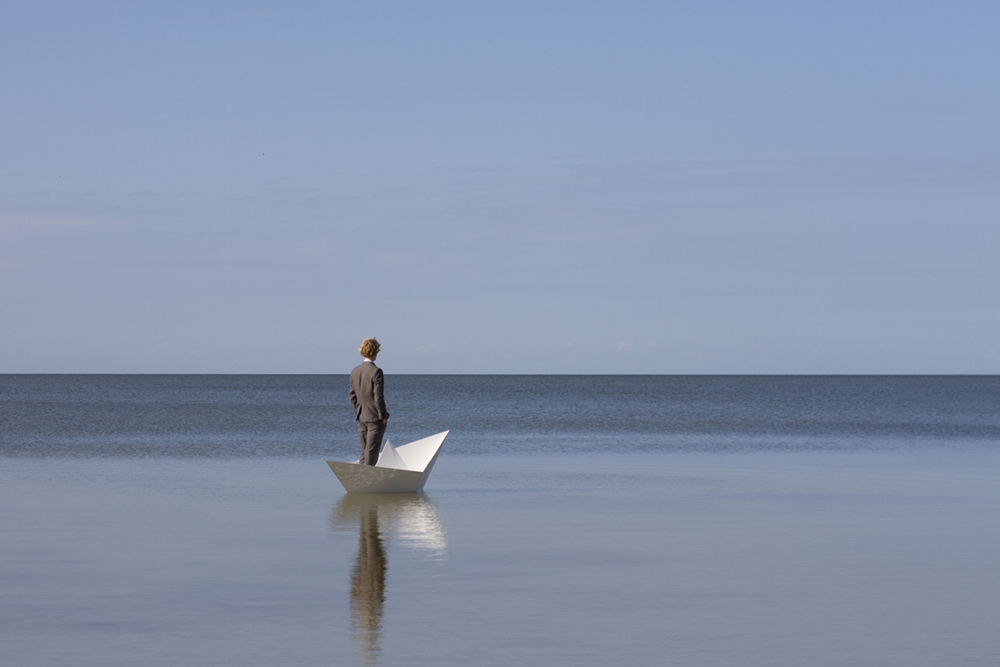 In 2012 Aebele made the first version of his "Paper boat". At that point he was still studying at Academie Minerva in Groningen. The boat was presented at various festivals and art events and in 2013 it was selected for the exhibition "Inside out, outside in" in Museum Belvédère. When the first Paper boat was sold to the organisation of the Greetsieler Woche, Aebele made a second version that was better equiped against weather influences. Instead of steel he used aluminum and he added holes for drainage to make the boat suitable for staying on location over longer periods of time without filling up with rain. Aebele used this second boat for a couple of photo sessions and it was exhibited at Open Stal in Oldeberkoop in 2018, among other art events.
The sculpture has everything to do with childhood dreams and optimism, floating in the grey area between a functional boat and a toy. It's almost sizeable enough to make you wish for a little tour with it. Is it naïve to think that that would work?
In the following photo series the artist put this idea to the test. He stepped into the wobbly ship, tried to keep his balance, waved around with an oar but inevitably fell overboard. In the image pictured above you can see him navigating to the horizon amidst endless water. The title of that picture however, "The shoal", debunks the dream: the boatsman pretends to drift in open water but actually got stuck.
The artwork is an ode to pipe dreams, to dreams that are rapidly pinched with a pin or slowly deflated, and to all the paper boats that have not yet given in to the waves dispite of the ferocious elements.